Making quality hardwood flooring requires well-trained and dedicated people, modern equipment and high quality lumber, all of which are integral to Shamrock Plank Flooring.
Shamrock Plank Flooring is a part of the Shannon Lumber Group, a century-old timber and saw milling company that sells only the highest quality North American hardwoods to discriminating buyers worldwide. The lumber is then graded, cut, molded, matched and packaged by an expert team who fashion each square foot with pride and precision. The craftsmanship of our planks ensures trouble-free installation and a beautifully matched floor. A Shamrock plank floor adds timeless, natural and unique character to your space.
Our plank flooring will stand the test of time and satisfy the critical eye of the builder, the architect, the developer and the homeowner alike. When over a hundred years of hardwood experience is united with unparalleled quality standards, a masterpiece is the natural result.
---

For over 100 years, our customers have trusted us to provide beautiful, long-lasting hardwood floors and stylish, durable laminate floors.
---

Designed to reflect the latest trends in American home furnishings and cabintery, Mannington hardwood floors offer beauty, durability, and performance.  And our floors are crafted with care to ensure that you get a floor you'll love for many years to come.
---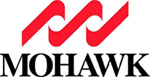 The timeless, gorgeous look of hardwood flooring captures the beauty of nature and instantly enhances the value and character of your home. Rich, elegant tones in smooth finishes or one-of-a-kind, hand-scraped planks lend an undeniable appeal that at once is both luxurious and rustic.
Engineered hardwood flooring from Mohawk is designed to provide the look you want with the performance you need. Our unique, incredible technology for hardwood floors such as ArmorMax Finish with Scotchgard Advanced Repel Technology ensures that your surface is protected from abrasion and staining with a 50 year wear warranty.